Duchy from Waitrose Earl Grey Teabags 25 per pack
Dostępność:
od 1 do 14 dni
Wysyłka w:
Maksymalnie do 14 dni
dodaj do przechowalni
Opis
China black tea, scented with bergamot, is believed to be the same as the original Earl Grey Blend which was a gift given to the second Earl Grey in the 1830's. Sourced by a century-old British family tea company.
Product Information
Country of Packing
United Kingdom
Manufacturer
Waitrose Limited,
Bracknell,
Berkshire,
RG12 8YA,
UK.
Package Type
Box
Recycling Information
Carton - Card - Widely Recycled; Film - Plastic - Not Currently Recycled; Tag - Paper - Widely Recycled
Other Information
Produce of more than one country
Nutrition
Ingredients
Organic Black Tea, Organic Jasmine Tea, Bergamot Flavouring (2%)*, *Approved non organic ingredient
Dietary Information
Organic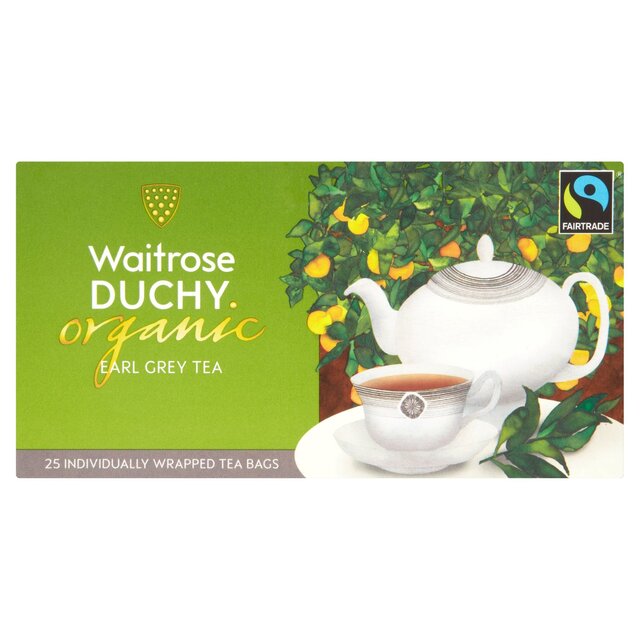 Produkty powiązane